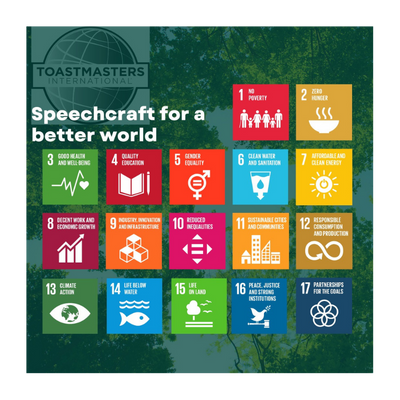 'Public Speaking – Lets Talk Sustainability' an 8 week online course whereby sustainability advocates aka students/speechcrafters learn to improve their articulation on the complexities of sustainability in the written form and in speeches in English.
The course culminates with a gala awards ceremony, with speechcrafters giving a 3 minute speech on their chosen topic. This global initiative has students from 4 countries. Lead co-ordinator is Dr Shirley Gallagher.
The idea behind the initiative; to help people passionate about sustainability to crystallize their message, and to use the learned skills to engage others. As COP27 ponders our collective next step, we acknowledge we are living in the midst of an existential crisis regarding energy, climate change and biodiversity loss. Our focus is to support advocates to provide clear messaging to the general public on what can be done and to give hope. Einstein said ' those that have the privilege to know have the duty to act'. This course supports them to craft speeches and the written word.
The purpose of this course is to provide students with a toolkit of communication and public speaking skills that will ultimately enhance their confidence to write and speak with clarity on their chosen sustainability topic.
Sustainability Speechcraft encourages learners to actively participate in the course on a weekly basis by having an open discussion at the end of each meeting on how they think the programme is facilitating their needs. It also provides a safe space for learners to discuss ideas related to sustainability. These aspects of the course provides organisers with valuable information on improving the 'Sustainability Speechcraft' initiative.