Sustainable Climate Action and Local Advocacy Youth Village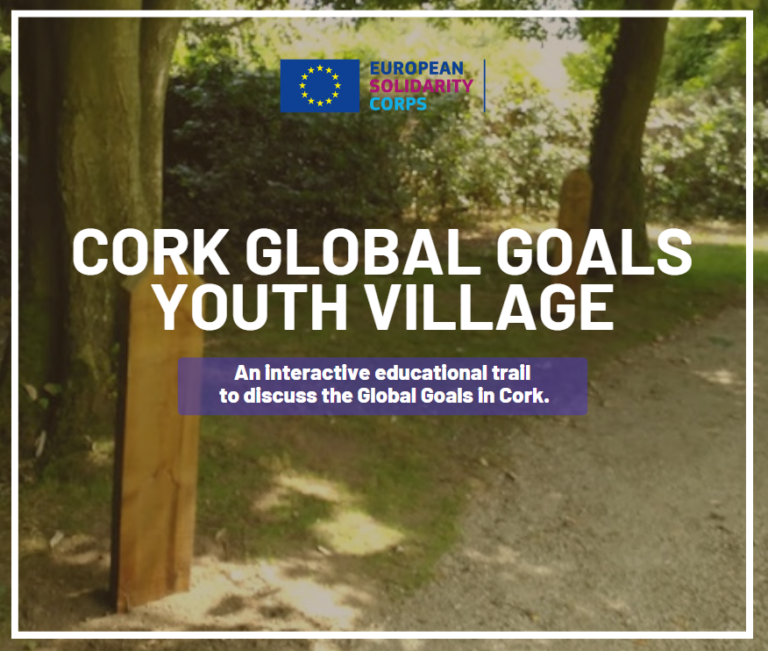 The project we are undertaking is titled 'Sustainable Climate Action and Local Advocacy Youth Village', or sometimes referred to as 'Global Goals Trail'.
This is the first year of the project which begun January 1st 2021 and runs until January 1st 2022, although it will be an ongoing project every year with new members to the committee. On Friday 17th September, coinciding with Culture Night we launched our interactive SDG hub in Blackrock, Co. Cork. The project was carried out by a group of volunteers (aged 20-26) and includes important information about the goals and what can be done to achieve them, raised beds, birdhouses made from repurposed materials and a mural, representing who the volunteers consider to be their SDG Champions. For example, Caitríona Twomey of Cork Penny Dinners represents SDG 2 – Zero Hunger.
This group of volunteers have all spent time volunteering overseas with SERVE, an Overseas Development organisation. In conversations within this group it was discussed that many of those in their communities and their peers do not know much about the Sustainable Development Goals and this project is an action towards solving this problem. The project is volunteer led and is supported by SERVE.