ReTuna – The world's first recycling mall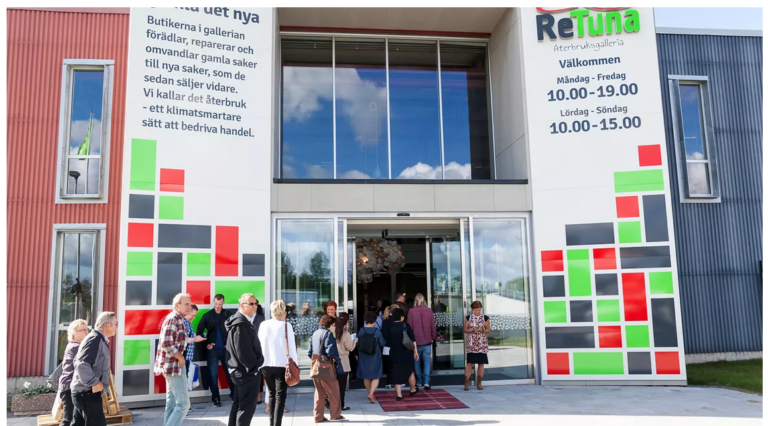 ReTuna Återbruksgalleria is the world's first recycling mall, revolutionising shopping in a climate-smart way. Old items are given new life through repair and upcycling. Everything sold is recycled or reused, or has been organically or sustainably produced.
The mall opened its doors in August 2015 and is located next to the Retuna Återvinningscentral recycling center at Folkestaleden 7 in Eskilstuna. It is easy for visitors to sort materials they are discarding into the containers and then drop off reusable toys, furniture, clothes, decorative items, and electronic devices in the mall's depot, called "Returen". In the depot, staff from AMA (Eskilstuna Municipality's resource unit for activity, motivation and work) perform an initial culling of what is usable and what is not. The items are then distributed to the recycling shops in the mall. The shop staff then perform a second culling, where they choose what they want to repair, fix up, convert, refine – and ultimately sell. In this way, the materials are given new life.
And the business concept is working: In 2018, ReTuna Återbruksgalleria had SEK 11.7 million in sales for recycled products.