Ecodesign as a Driver of Innovation in the Baltic Sea Region (EcoDesign Circle)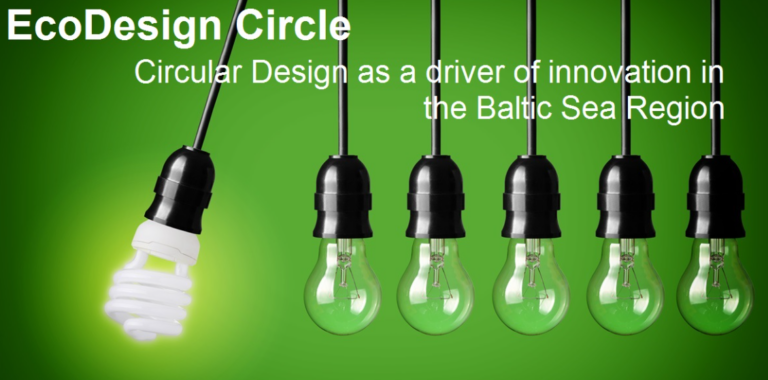 A key aim of ecodesign is to reduce to a minimum the overall environmental impact of a product or service. It refers to innovative design solutions in both products and services that take into consideration the entire lifecycle – from the extraction of raw materials to production, distribution and use – all the way to recycling, "reparability", and disposal.
Minimisation of pollutants during the production period is just as important as it is during the product's lifetime. However, ecodesign is an elastic and evolving concept that is better considered as an approach to design than as a label for eco-friendly products.
The use of energy-efficient and eco-friendly resources is certainly an important aspect, but the concept of ecodesign goes beyond this. It is a holistic approach, keeping in view environmental, social and economic benefits as well as aesthetically appealing and durable design. Ecodesign by its nature fosters innovation and promotes behavioural change in producers and consumers towards product-service systems and self-sufficiency. It envisions "ecologically-minded" thinking not as an add-on but as part of the fundamental design process right from the start. Once it has made the leap from theory to practice, ecodesign can help achieve the move towards a circular economy. In short, Ecodesign is good design that benefits people and the environment alike.