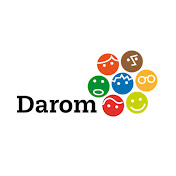 DAROM (Let's do) - Spring Action to clean up Lithuania

Respect and consideration for the environment and nature. It is important to make citizens aware that the cleanliness and ecology of the environment depends on themselves. DAROM develops the habit of communities to take care about their own environment.
"Darom" is an annual global campaign that collects rubbish throughout Lithuania. The campaign was launched in 2008. The first campaign had ~3000 volunteers. It has become an annual event in Lithuania and attracts more and more enthusiasts for clean nature.
The campaign has been launched in other countries such as Latvia, Slovenia, Portugal, Brazil, India, Russia, Ukraine, Moldova, etc.
The Darom campaign is based on the initiative of volunteers to clean up the environment, but it is also supported by municipal companies and private businesses, which help to transport the collected waste and provide the participants with bags. Before each campaign, collection points are selected online and coordinators are appointed.
Litter picking takes place in the countryside, in parks, woodlands, foothills and other non-urban areas that are rarely serviced by municipal services